DUTCH HIP HOP'S FINEST ARTIST 'ADJE & CHO' ASKED ME TO MAKE A KEYVISUAL FOR THERE UPCOMING 'KONINGS' TOUR IN 2016. HAD THE HONOR TO WORK TOGETHER WITH DUTCH PHOTOGRAPHER ILJA MEEFOUT ON THIS

ONE. IF

WE FREELY TRANSLATE 'KONINGS' IN ENGLISH
IT STAND FOR 'KINGS'. WHICH WHY I CAME UP WITH THE IDEA TO PAINT THEM GOLD AND MANIPULATE THEM AS ONE ARTIST.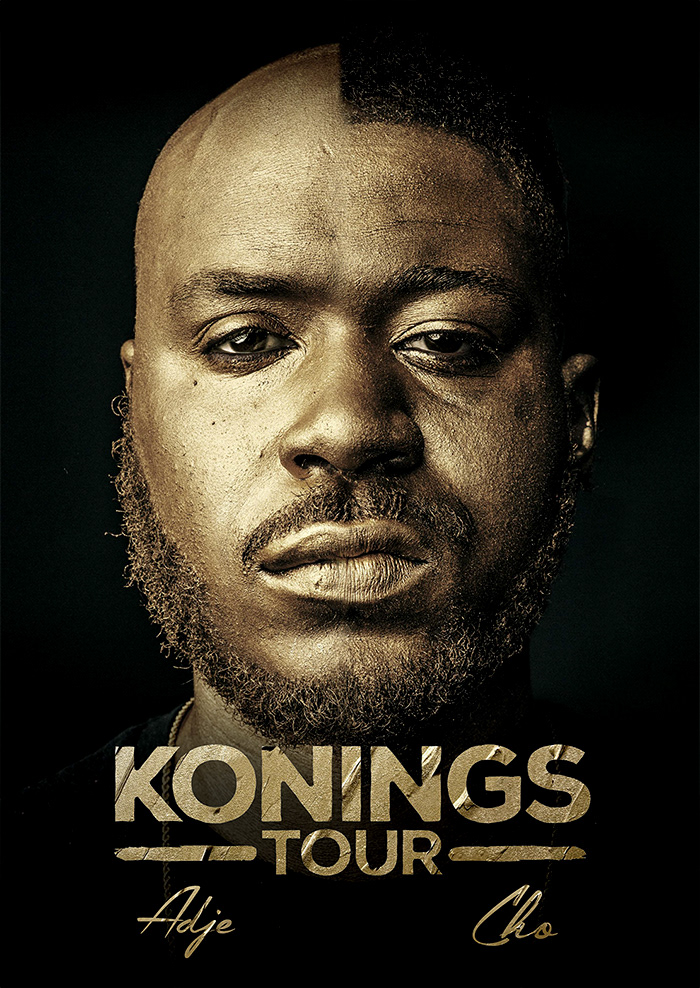 Thanks for your time!
You can follow my Instagram, for sometimes smaller, but just as awesome project updates.